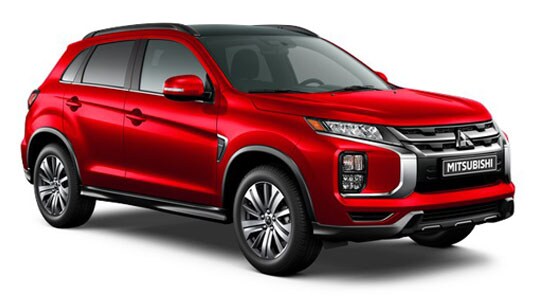 Off You Go, Then
If you're ready to embrace adventure like never before, this is the ride for you. The 2022 RVR combines fun and fuel economy2into one stylish package. It also helps ensure safe travels with advanced safety features*. Explore new roads in premium style and comfort.
8.8 L per 100km Combined Fuel Efficiency
10Year 100,000km Powertrain Warranty
The 2022 RVR takes style and comfort to the next level with new available features like the 4-way power driver seat. Elevate the experience even further with the unmistakable feel of the available leather-appointed seats.
Pack More Fun between Fuel Stops
Adventures aren't found at the gas pump. At 8.8 L/100 KM combined, the RVR offers great fuel economy so you can keep the excitement moving forward.